A Successful Lockdown Drill!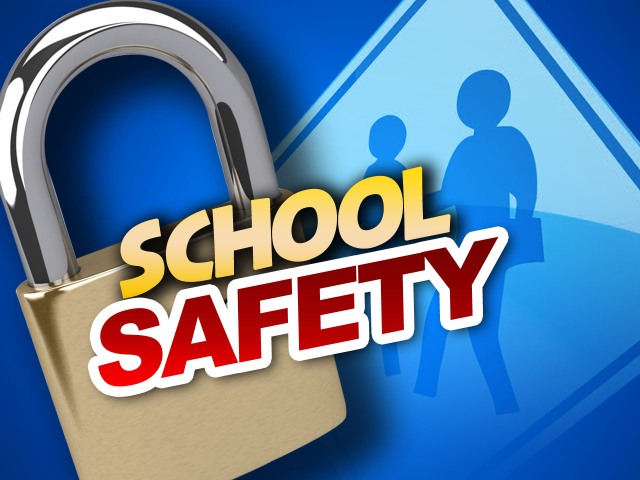 School safety in a top priority at Gray School. Today on Friday, October 17th, at around 1:40 PM, our students practiced what to do if our school was in a lockdown situation, where danger may exist in or around the school building.  Doors are to be locked. Lights are turned off and window drapes are closed. Students are to quietly situate themselves to the back of the room, away from the door to avoid being seen or heard.  Everyone did a great job!  We want to be prepared for every situation to ensure school safety!
The deadline for our current school food fundraiser is Tuesday, October 21, 2014. Thank you for your support! Please continue to support our Box Tops collection as well! (See the bottom of this page.)
---
Dear Parents and Community Members,
Our Gray School Stallions are happy and busy learning!

We are so happy that you were able to join us at Open House.  Your children's teachers were so pleased to be able to share with you information about Gray School and the organization of the classroom as well as your child's curriculum.  Math Nights for 5th through 8th grade offered parents the opportunity to learn about our Math curriculum and Teach To One.  The meetings were held in the Math Lab where students receive instruction daily.  High School Nights for the parents of 7th and 8th graders will provide information regarding applications and graduation as well as preparations needed in 7th grade to be competitive for select enrollment high schools.  Teachers will be offering two evening opportunities for 8th grade parents to complete high school applications with their assistance.  Please refer to the October calendar for the dates and times of these and other opportunities for parents to join the Gray School staff while we support our students together.  There is a correction for the LSC meeting on October 21st.  We will meet at 7:00AM.  We look forward to seeing you.

Students have begun taking field trips.  Field trips are an important component of a student's education.  They provide our students the opportunity to engage with their neighborhood and city.  Please volunteer to chaperone and enjoy the experience with your child and his/her class.  Please support your child's teacher by returning permission slips and paying fees by the requested dates.

Please visit our Gray School website to see the upgrades that have been made.  You can also check teachers' pages to learn about your child's teacher and to check for assigned homework.  You will be receiving regular correspondence from your child's teacher.  It is so important for you to be informed about classroom news, instructional progress and changes.  Open communication will impact your child's academic and social emotional growth.  Your Gray School staff appreciates and values your input and feedback.  We are all learning and growing together.

Thank you, parents and community, for your support during dismissal.  Our #1 goal is student safety.

Remember to send in your Box Tops as this will generate funding for our students. 

Best,
 
Catherine Sugrue, Principal
Victoria Tomko and Sandra Cano, Assistant Principals


Go Stallions!
---
Open House and International Peace Week




Thank you

parents, family members, teachers, staff, and students for making it to our open house! It shows that

you care

! Pictures from open house and our celebration of international peace week are below:
See: http://www.peaceoneday.org/​ to learn more.
---
 Earn

$$$

for Gray School by Bringing in Box Tops!!!
For more information, go to: http://goo.gl/Jjh2JS
 *****************************************************************************************

*************************************